Inflatable bounce houses are a great way for getting some exercise. We also have combo bouncers with something like a basketball hoop or slide constructed right in with a bounce space! We specialize in bounce house rentals and will be glad to cater to the needs of your event.
Bounce houses have been an iconic entertainment option for children all over the world. They have fun, bright colors, and can be a show-stopper for a corporate or birthday celebration. The inflatable bounce houses allow children to have a lot of fun and have lots of energy, while parents can have fun with their adults.
The majority of inflatable bounce homes should be able to hold up to 4-8 kids at one time and the children should first remove their shoes. The bounce house should not be filled with water unless explicitly stated. We ask that you don't permit sharp objects, soap, or silly strings to be used in bounce houses.
You'll create unforgettable memories for your children and they will cherish the day. The majority of our bounce houses have an exit ramp that is safe for entry and exit in the front to help facilitate getting in and out. One safety features often included is a security net for walls and an enclosed entrance.
You can be sure that your event will be a success for both children and parents.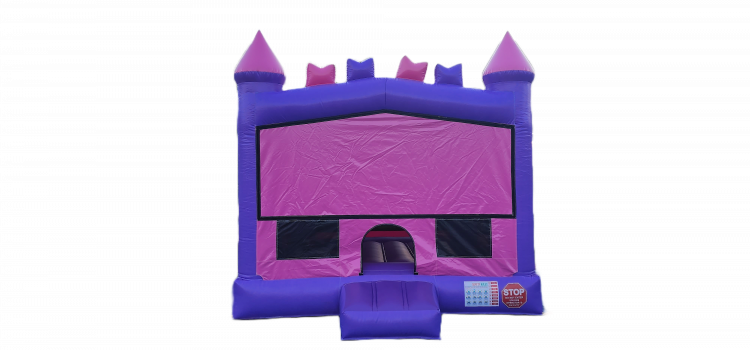 Pink/Purple Themed Bounce House
from $180.25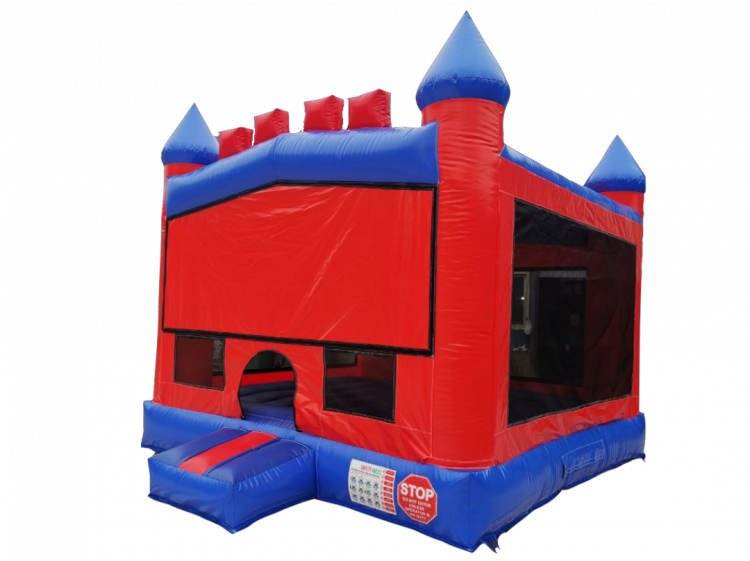 Red/Blue Themed Bounce House
from $180.25