Water rides and slides are an excellent option to cool off on a hot summer day! Let yourself get wet and have fun by playing on these fun water slides , rentals, and bounce houses.
Water slides that are available for rental are amazing fun. They go fast and cool you down quickly. The kids will be lined up around the corner to get a chance to go down these massive, exciting and bright slides. Renting a water slide requires electricity and a water hook-up. We'll take the hose and cord provided it's within a 50' distance.
There are many options for large and small water slides. Be sure to select the best one for your children's age and number of guests. Many slides can accommodate 10-20 people (as long they are willing to wait in line a bit). Smaller children may be scared of the really tall slides, but all slides at our park are safe for all ages since they're equipped with edge walls , and many of them feature a net at the top to deter curious children from attempting to climb up onto the top.
We will secure our slides using stakes or sandbags, so that they are safe and secure in light wind conditions.
We are sure that regardless of the water slide you rent from us, you will be happy and want to rent from us again in the future!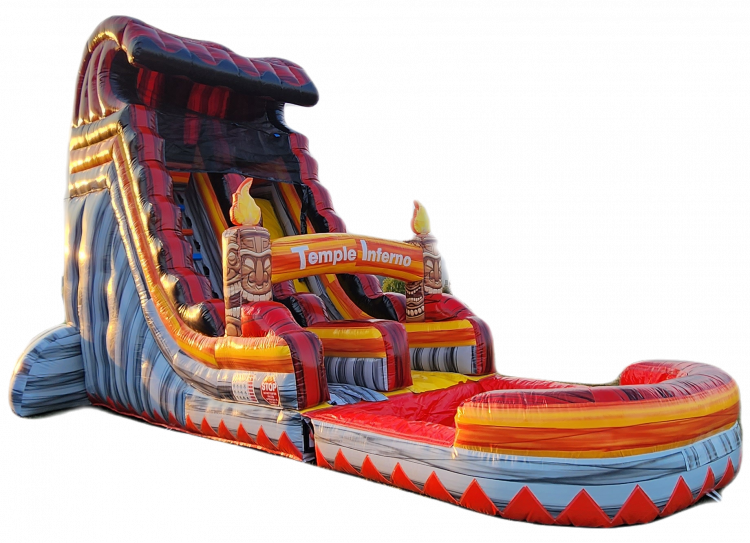 20ft Temple Inferno Wet/Dry Slide
from $500.00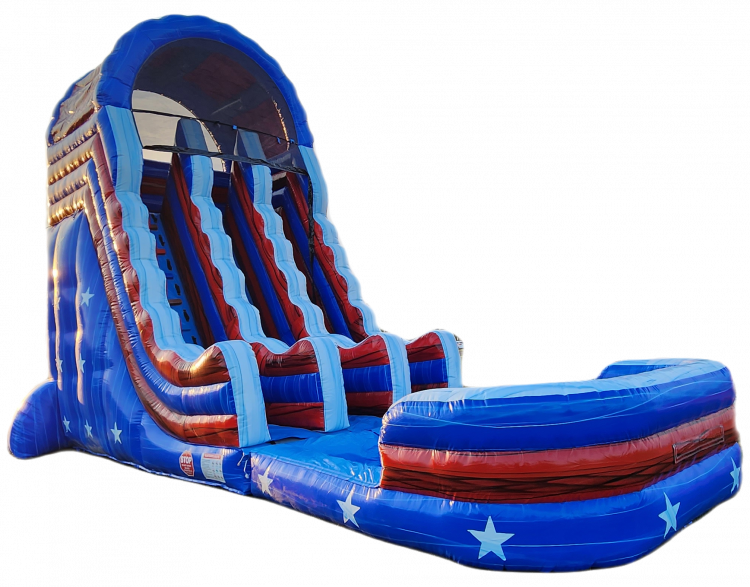 23ft Stars & Stripes Double Lane Wet/Dry Slide
from $625.00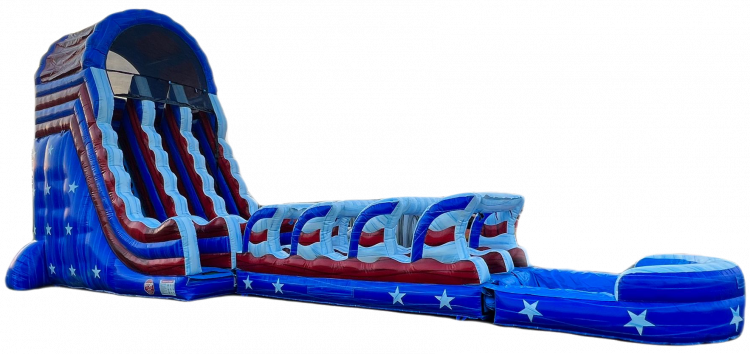 23ft Stars & Stripes Double Lane with Slip & Slide
from $750.00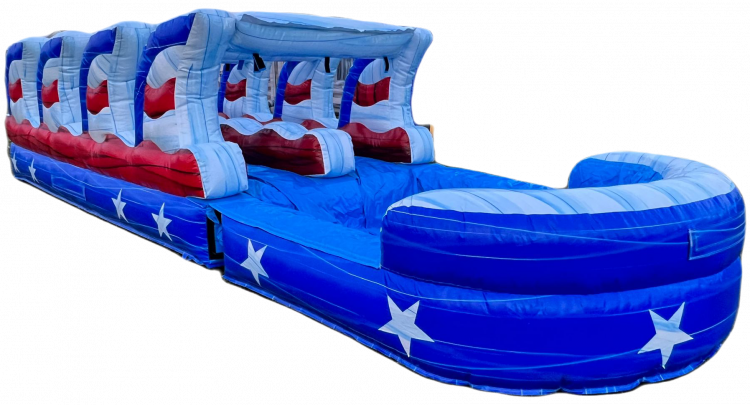 26ft stars & Stripes Double Lane Slip & Slide
from $250.00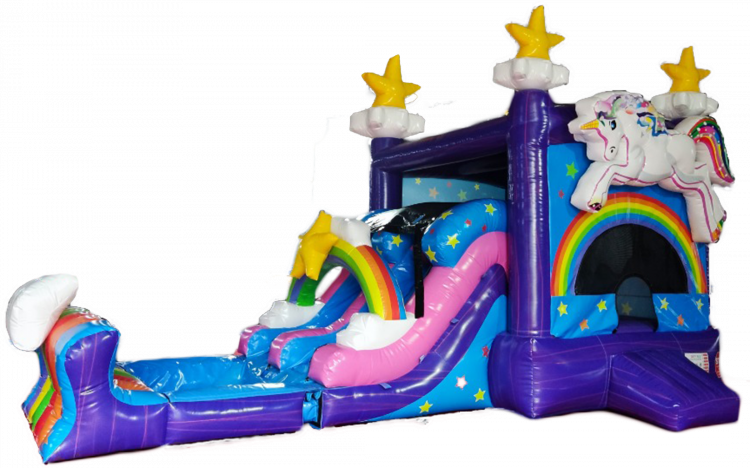 4 in 1 Unicorn Combo - Wet
from $275.00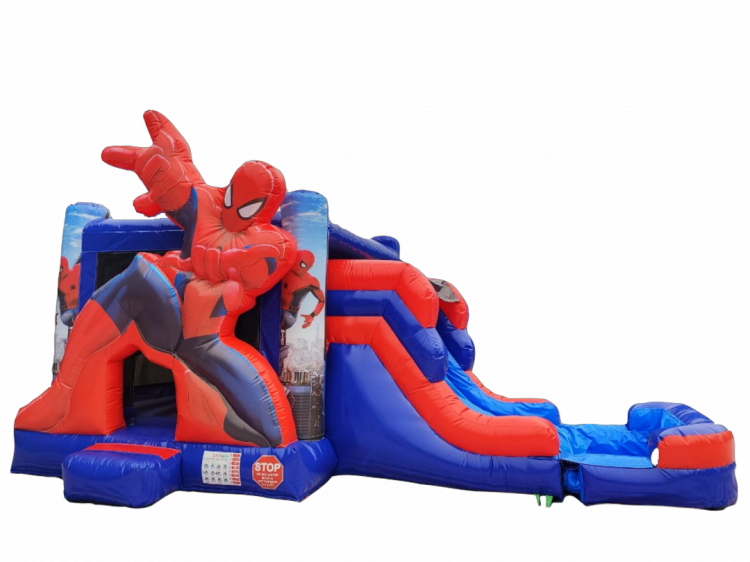 4 in 1 Webslinger Combo - Wet
from $275.00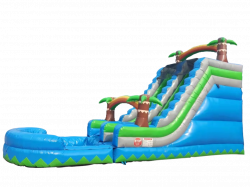 Tropical Island Slide
from $350.00